CURRENT ISSUE
Volume 4, October Issue
2016 ISSUES
Volume 4, September Issue
Volume 4, July Issue
Volume 4, June Issue
Volume 4, May Issue
2015 ISSUES
Volume 3, November Issue
Volume 3, September Issue
Volume 3, July Issue
Volume 3, June Issue
Volume 3, April Issue
2014 ISSUES
Volume 2, August Issue
Volume 2, June Issue
2013 ISSUES
Volume 1, Issue 1
Volume 1, Issue 2
Volume 1, Issue 4
Volume 1, Issue 5
Volume 1, Issue 6
Volume 1, Issue 7
Volume 1, Issue 9
Volume 3 * September Issue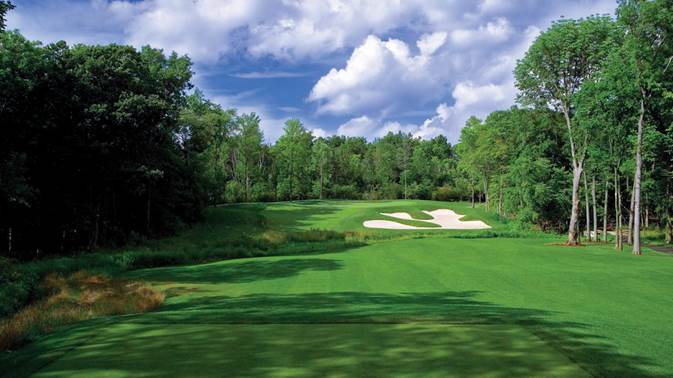 Grand Niagara GC News

Upcoming Schedule: September business kicks into high gear at Grand Niagara GC with the Harvest Season and Festival quickly approaching. Corporate players, tourists, stay and play golfers and of course our great Members & Guests will keep the course busy for the next 3 to 4 weeks. The Mandarin Tour Championship is being held at Grand Niagara for the second straight year, September 15 to 17. We have added two new tournaments to our 2016 schedule with the Pugliese Family Open and the Air Traffic Controllers VIP Event. Contact Head Professional Bob Culig to review dates and pricing for your 2016 events.

2016 Memberships Now Available! Member rates have been carried from 2015 to 2016 (no rate increases). We are offering a great end of year special for our Traditional Memberships (Weekday play and Full Play) - Join now, paying your 2016 dues in full and receive for the rest of this season September green fees of $50 walking or riding and no charge green fees in October! FLEX Membership is growing strong and available again for 2016! Should you wish for more information on a Membership or would like to join Grand Niagara GC please contact Head Professional Bob Culig by phone at
(905) 384-4653 or email at bob@grandniagaragolf.com

Course Notes: Summer conditions will continue through the fall this year at Grand Niagara, meaning green aeration will take place once the course closes for the season.

Contact us, share pictures, stories & join our great Grand Niagara community on Twitter!

Bob Culig's Practice Aid & Drill

For many golfers September means the clubs go away, the kids are back to school and it's time to lace up the skates. Not so fast! September starts six good weeks of golf before the snow usually comes and is the perfect time to work on your game.

Good practice means practicing good practice habits. Our great game has tones of teaching aids and drills designed to assist us in achieving better scores, but should I purchase any and do they actually work? Here is one good purchase and one good drill that I recommend.

The Purchase: Alignment Sticks. I am a strong proponent to use alignment sticks. Two sticks can be purchased at most golf shops or stores and are great in helping with ball position, alignment to target and swing path (both in take away and follow through). They are a very worthwhile addition to your golf bag and better yet they are inexpensive, easy to travel with and work well on both the driving range and practice green.

The Drill: Practice with Feet Together. All golfers from time to time will suffer from a fast takeaway and problems with tempo and losing our balance. Here's a good drill to fix this! With a middle-iron (7 or 5 iron) hit 30 full shots with your feet completely together. To keep proper balance and not fall over, your backswing speed will be greatly reduced. A word of caution - swing slow. Your balance is compromised with your feet together. Once you get the hang of this drill you will be surprised by how well you hit the ball with your feet apart again!

I hope you put this practice drill and aid to good use! Until next time, I hope I see you at the course.

Bob Culig PGA, Head Golf Professional

September Course Conditions

Ah September - beautiful cool sunny days, nice cool evenings, not much humidity, a perfect time for the turf to recharge after the long hot summer... Definitely not this September! This past week was one of the most stressful periods of the 2015 summer with most days having temperatures around 40 degrees with the humidex. Not exactly what we expect this time of year, but the 2015 season has thrown a few curveballs at us!

An update on Hole No. 15. The Turf Department is currently renovating the large green-side bunker, a task which involves removing the bottom of the cape of the bunker. This area has always been problematic as the drainage that is in place is actually below the creek level. The bottom cape will be sodded over, and I'm sure if you ever had a bunker shot from that area you will appreciate having turf in place of the sand. We hope to have this project completed shortly; however, the hot weather has definitely slowed our progress.

One last item to report - we here at Grand Niagara GC are losing a long-time employee in the Turf Department, Darrin Beach. Darrin has been our Equipment Mechanic and jack of all trades since we opened 10 years ago. Darrin is leaving us to pursue some other interests, and we wish him good luck. I would like to thank him for all his dedicated years here at Grand Niagara - one of the good people behind the scenes who make this place run.

John Taylor, Property Manager & Golf Course Superintendent

Rules of Golf: Burrowing Animals

Bubba Watson got off to a rough start in his final round at the 2015 PGA Championship with bogeys on the first two holes. At No. 5, the long par 5, Watson ran his tee shot into the rough. When he got to his ball he found that the long grass was the least of his problems. Watson's ball came to rest on an anthill and he called a rules official over to get a ruling on whether he could move it. Bubba was arguing that ants count as burrowing animals and therefore he was entitled to a drop. Here is the rule in question:

Rule 25-1: An abnormal ground condition is casual water, ground under repair or a hole, cast or runway made by a burrowing animal, reptile or bird.

The rule states that "except when the ball is in a water hazard, relief without penalty is available from immovable obstructions and abnormal ground conditions when the condition physically interferes with the lie of the ball, your stance or your swing. You may lift the ball and drop it within one club length of the nearest point of relief, not nearer to the hole."

The Rules Official wasn't buying what Bubba was selling, and it led to this funny exchange between Watson and the Rules Official regarding what is and isn't a burrowing animal; click here to see!

Kevin Poole PGA, Director of Golf

Bring this Grand Report Newsletter into the Pro Shop and receive a free range day pass!

www.grandniagaragolf.com