CURRENT ISSUE
Volume 4, October Issue
2016 ISSUES
Volume 4, September Issue
Volume 4, July Issue
Volume 4, June Issue
Volume 4, May Issue
2015 ISSUES
Volume 3, November Issue
Volume 3, September Issue
Volume 3, July Issue
Volume 3, June Issue
Volume 3, April Issue
2014 ISSUES
Volume 2, August Issue
Volume 2, June Issue
2013 ISSUES
Volume 1, Issue 1
Volume 1, Issue 2
Volume 1, Issue 4
Volume 1, Issue 5
Volume 1, Issue 6
Volume 1, Issue 7
Volume 1, Issue 9
Volume 3 * June Issue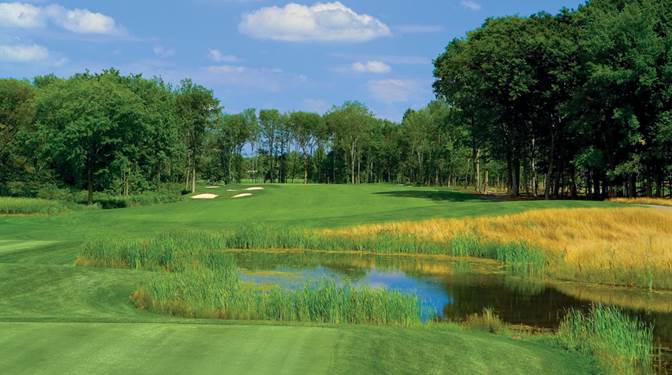 Grand Niagara GC News

Grand Niagara GC celebrates its 10th Anniversary this July! Stay tuned for details.

Members: Our Member Mixer is on Sunday, June 14th with reception starting at 11:30am and tee times starting at 12:30pm. Contact Caleb Ellis in the Golf Shop to sign up!

We are happy to report that Membership has grown from eleven in 2014 to forty in 2015. Full Play, Weekday and Flex Membership have all seen steady growth as well.

Previous Events: The Team Ontario Cup was a great success. Seventy-three of Ontario's top juniors had a fantastic three days training and competing and had wonderful things to say about the course and staff. Golf in Ontario is in great hands!

We hosted 144 ladies playing in the Niagara District Sr. Ladies Golf Event. It was a great day of golf followed by a fantastic lunch. We will be welcoming the group back on May 16th, 2016.

Upcoming Events: On June 3 - STRIVE Niagara FORE the Kids Annual Charity Golf Event, June 13 - Titleist Demo and Fitting Day (11am to 3pm, all welcome) June16 - Friends of Mainstream Golf Annual Charity Event, June 18 - Joseph Brant Hospital Foundation Annual Golf Event, June 19 - Knights of Columbus & Primetime Money Annual Charity Golf Event, June 29 - Niagara District PGA (NDPGA) Event.

Matt Denzer of David Leadbetter Golf will be running a mini Golf Camp at Grand Niagara July 19th to 22nd. Click here to learn more about Matt and stay tuned for more details!

Contact us, share pictures, stories & join our great Grand Niagara community on Twitter!

Course Conditions

The spring of 2015 has been an interesting one here at Grand Niagara; I will call it a spring of extremes. We have seen extreme temperature shifts, being 30 degrees one day and then plummeting to the low teens or even single digits the next. We had a frost on May 23rd, a very rare event for the Niagara Peninsula. We have had days and nights with extreme wind and through it all we experienced very little rain

The dry and windy conditions have been a challenge for the golf courses turf. We have not completed the data for May yet but I am guessing we have used more water in the month of May through irrigation then we would normally use in a hot, dry July. The Turf Staff were put to the test early this year ironing out all the bugs in the irrigation system after it sat through a long, cold winter as well as keeping the golf course properly hydrated which means lots of hours on the end of a hose.

It is interesting to compare some of the weather extremes going on in the US at the moment. There has been record rainfalls and flooding in Texas and record drought conditions in California. In California, golf courses are being regulated by the State Government to cut water usage by as much as 25%, a very difficult thing to do. Many golf courses are trading turf for money as the Government is paying golf courses for every acre of turf they can eliminate, thereby eliminating the need for water to grow that turf.

Due to the weather extremes, the golf landscape is changing as dictated by Mother Nature, not a Golf Course Architect.

John Taylor, Property Manager & Golf Course Superintendent

Riverside Grill

My son and his girlfriend just flew back to the birthplace of golf, my homeland, Scotland. Neither of them are golfers, go figure! The first thing they did was ride their bikes into Glasgow for fish and chips, and a pint. Life is not fair.

So what can we do here at the Riverside Grill to put a wee bit of balance back into our busy lives? The answer is simple; play 18 of the best holes around then come in for a delicious fish and chips and a cold pint of beer! We launched the full menu a couple weeks ago and decided to bring back the old favorite. It is selling like hotcakes and better yet on Fridays we are featuring it as our Daily Special.

Great golf, delicious fish and chips and an ice cold beer… Maybe life is fairer than I had previously thought.

Cheers,

Chef Mark Hand, Food & Beverage Director

Bob Culigon Reading Greens

Watching professional golf, have you noticed the different ways the Pros are reading the greens? A few years ago Plumb Bobbing was all the rage. This involves holding the putter up in front of your face with your thumb and index finger just below the grip so that it hangs perpendicular to the green surface. Looking through your dominant eye, you note whether the green to one side of the shaft looks higher than the other. And for example, if the higher side is to the left, the putt will break right.

Plumb Bobbing has since fallen out of favor for many Pros for the latest way to read a green called the AimPoint Express. Made famous by Adam Scott and Stacy Lewis, you stand facing the hole and use your feet to determine the steepness of the slope (left-to-right or right-to-left) on a scale of 0 to 7. You then hold up that many fingers with one edge of the extended fingers aligned with the centre of the hole and the other edge showing you the putts starting line from which the ball will break. Watch the Aimpoint Express explained here.

For the non-technical golf minds, here are a few tips for reading a green: Read your putt from all sides. Many golfers look behind the ball, but when you walk around the hole you will get a better image of how the putt should break. Locate the nearest body of water relative to the green you are putting on. Grass grows in the direction of the water source and your break/line will be affected based on where this water source is located. Watch carefully and learn the break from your playing partners who hit putts before you. Also, watch the different ways your playing partners read greens; maybe what is working for them can work for you too!

See you at the Club,

Bob Culig PGA, Head Golf Professional

PGA Tour Top 10 Shots

Enjoy these videos and be inspired by these great shots and get out to the course to accomplish your own!

Tiger Woods Top 10 Shots on the PGA Tour: Click here

Rory McIlroy Top 10 Shots on the PGA Tour: Click here

Phil Mickelson Top 10 Shots on the PGA Tour: Click here



Bring this Grand Report Newsletter into the Pro Shop and receive a free range day pass!

www.grandniagaragolf.com