CURRENT ISSUE
Volume 4, October Issue
2016 ISSUES
Volume 4, September Issue
Volume 4, July Issue
Volume 4, June Issue
Volume 4, May Issue
2015 ISSUES
Volume 3, November Issue
Volume 3, September Issue
Volume 3, July Issue
Volume 3, June Issue
Volume 3, April Issue
2014 ISSUES
Volume 2, August Issue
Volume 2, June Issue
2013 ISSUES
Volume 1, Issue 1
Volume 1, Issue 2
Volume 1, Issue 4
Volume 1, Issue 5
Volume 1, Issue 6
Volume 1, Issue 7
Volume 1, Issue 9
Volume 3 * April Issue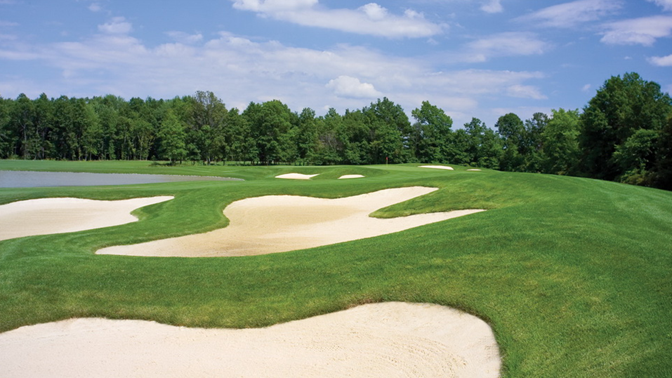 Grand Niagara GC News

A warm welcome to our valued Members and Guests of Grand Niagara Golf Club as we start the 2015 season! The course is open for play Wednesday, April 22nd.

The new Green Tees are now complete and in play. Measuring out at approximately 5,200 yards, our junior golfers, ladies and seniors will be able to enjoy the Rees Jones golf experience to its fullest.

The Pro Shop is fully equipped with clubs and balls as well as men's, ladies and junior's clothing. Choose from leading brands like Titleist, FootJoy, Adidas, Second Skin and Sligo, as well as our Grand Niagara Signature Label. 

Upcoming Schedule: We are holding the Golf Association of Ontario's new Team Ontario Cup, April 24th to 26th. Seventy-three of Ontario's top juniors representing Team Ottawa, Niagara, Waterloo, Essex Kent, York and the Ontario Provincial Team will be completing physical and game testing then competing in a two-day tournament. STUN (Spring Tune-up Niagara) Golf will be making their annual visit on May 2nd. This will mark the eighth year the field of one hundred golf enthusiasts will be coming to Grand Niagara to get their season started in the right way.

For our 2015 daily rates and information on joining Grand Niagara as a Member or Flex Member, as well our enhanced 2015 Frequent Guest and Corporate Pass Programs, please visit our website: http://www.grandniagaragolf.com

Contact us, share pictures, stories & join our Grand Niagara community on Twitter!

Course Conditions

The Masters always gets golfers pumped for the golf season and it especially gets turf crews pumped as well! Grand Niagara has come out of another long, cold winter in great condition with the greens, tees, fairways and bunkers all looking good. We have been very busy getting the entire course ready for opening day and everything is on schedule.

Over the winter many Ash trees were pre-emptively removed from the course as the Ash tree will soon be eliminated from Ontario due to the Ash Borer insect that damages then eventually kills the tree. We concentrated our efforts on areas that would affect safety such as along cart paths or in-play areas. Our crew has also installed two major drain lines, one behind the 7th green and one along the cart path to the 9th tee where ponding occurred. We will be repairing and seeding the drainage areas and grinding tree stumps and repairing areas affected by tree removal this spring.

The unseasonably warm and dry weather is really helping with getting the turf moving and we hope to have the course in fantastic shape very quickly this spring!

John Taylor, Property Manager & Golf Course Superintendent

Bob Culig's Spring Tip

What a winter! For those who stayed north and shoveled their fair bit of snow, the golf season cannot get here fast enough. So what is the best way to prepare for your opening round of the 2015 season?

The answer is two-fold. Firstly, (and most necessary) do a great deal of stretching prior to hitting any shots. The winter layoff will have likely been very unkind to those big muscles required for the golf swing. Take 20 to 30 minutes to stretch your body before swinging away as to prevent injury and to regain your lost flexibility. Secondly, muscle memory will have you swinging the club like you always do. So limit your swing thoughts and tinkering and just focus on 'staying on your feet' – keeping your balance. Allow yourself to feel the swing and be natural all while maintaining your base, posture and balance. Follow these two spring tips and you will be surprised how quickly the results will follow in the early rounds of the year.

Here's to a great 2015 season!

Bob Culig PGA, Head Golf Professional

Riverside Grill

A few years ago Bobby Culig and I had a little three day get away with our families. Well you can't have a chef and golf pro away together without good beer, so we made the pilgrimage to the tiny village of Creemore. Creemore Springs Brewery was pretty small at the time and truly led the way for craft breweries in Ontario. Their lager has been a go-to favorite of mine for over 20 years, so when they released their latest delicious lager, I knew I needed to bring it to Grand Niagara.

And so this year we will introduce Creemore's latest creation, named after the "Mad" and "Noisy" Rivers that collide just outside of the village, a big 5.3% hopped up lager called…

"Mad and Noisy Hops and Bolts India Pale Lager" – boy that's a mouthful. And we will be pouring those delicious mouthfuls to go along with our great food real soon. See you inside the Riverside Grill and here's to a great season!

Cheers,

Chef Mark Hand, Food & Beverage Director

Rules of Golf: Removing Loose Impediments

Loose impediments are defined as natural objects including stones, twigs, leaves, branches and the like; dung, worms and insects; objects that can be brushed aside or removed anywhere on the course. Sand and loose soils are also loose impediments but only on the putting green.

Here are five "yes" or "no" questions to help you better understand this Rule:

1) May a player use a towel to remove loose impediments on the putting green?

2) May a player use the head of their putter to remove loose impediments from their line of putt?

3) Is a player penalized for removing a loose impediment from a hazard if their ball lies in the same hazard?

4) Does a player incur a penalty for moving a loose impediment that might influence the movement of a ball already in motion?

5) Is a player penalized for pressing down on their line of putt while removing loose impediments?

Did you correctly answer "Yes" to all five questions? Rule 23 deals with loose impediments and any breaches incur a two-stroke penalty in stroke play or loss of hole in match play. Note that there is no penalty for causing your ball to move while removing a loose impediment on the putting green, but there is anywhere else on the course.

Kevin Poole PGA, Director of Golf

Bring this Grand Report Newsletter into the Pro Shop and receive a free range day pass!

www.grandniagaragolf.com