CURRENT ISSUE
Volume 4, October Issue
2016 ISSUES
Volume 4, September Issue
Volume 4, July Issue
Volume 4, June Issue
Volume 4, May Issue
2015 ISSUES
Volume 3, November Issue
Volume 3, September Issue
Volume 3, July Issue
Volume 3, June Issue
Volume 3, April Issue
2014 ISSUES
Volume 2, August Issue
Volume 2, June Issue
2013 ISSUES
Volume 1, Issue 1
Volume 1, Issue 2
Volume 1, Issue 4
Volume 1, Issue 5
Volume 1, Issue 6
Volume 1, Issue 7
Volume 1, Issue 9
Volume 2 * June Issue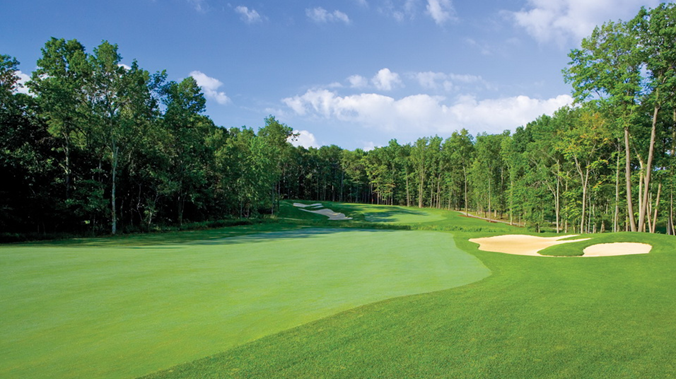 Grand Niagara GC News

Previous Events: We have hosted some great events over the past month! The Bud Lewis Memorial Golf Event was held in early May as the group from Sudbury made their annual trek to the course. On May 26th, the Niagara District Sr. Ladies hosted their annual golf day; 140 players enjoyed a great round of golf followed by a fantastic lunch as prepared by Chef Mark Hand. May 27th brought us a 62 golfer group from Y-Not Pub and Eatery in Chippewa.

Congratulations to Grand Niagara GC member Mike Balyk who made a hole-in-one on No. 15 using an 8 iron from 137 yards out!!

Upcoming Schedule: We are preparing for a busy corporate month at the course with 14 small events and 3 major events. The major events consist of the Joseph Brant Hospital Foundation 2-day Event (June 5 & 6), Friends of Mainstream Golf Charity Event (June 18), Primetime Money/Knights of Columbus Annual Charity Golf Event (June 20).

Father's Day (June 15th) is coming! We are offering a Father's Day Special for $99.00 which pays for golf (cart and driving range included) and choice of hamburger or hotdog with a beer or soft drink.

New in the Pro Shop: Some great additions to the Pro Shop have been made this year! We are now carrying Sligo menswear, Hollas men's and ladies wear as well as Adidas men's and ladies wear to go along with our regularly featured Foot Joy men's wear and shoes, a full array of Titleist wear, clubs and balls and Grand Niagara logoed towels and golf accessories.

Grand Niagara's New Green Tee Blocks

With the golf season off to a great start, we are now very busy adding 8 new tee blocks for the creation of a new set of Green Tees to help many more golfers enjoy the Rees Jones golf experience at approximately 5,200 yards. Our primary goal is to keep the integrity of the design of the golf course and to ensure the added tees blend into the existing landscape of the course. The new tees will be constructed like our existing tees, using a blended mix of topsoil and sand as a base, followed by Bentgrass sod in the squared pattern of our existing tees. The areas surrounding the tees will receive new Bluegrass sod. This work will be carefully planned to have minimal impact on day to day play.

The course is presently in great shape and if Mother Nature cooperates just a little this year, we should be in store for one of our best conditioned seasons ever!

John Taylor, Property Manager & Golf Course Superintendent

Bob Culig's Tip: Play from the Automatic

Golf is a very hard game made even more difficult by over-thinking. There are not many things we do in our lives where we constantly over-analyze and have self-doubt then expect perfection a millisecond later. However, this is what most golfers battle with on a consistent basis. "Don't hit it in the water", "I'm going to slice this", "There's no way I'm getting up and down". Negative pre-shot thoughts are detrimental to one's game, yet most of us have them.

A number of years ago I attended a one day seminar hosted by a clinical psychologist on the sport of golf. His message to us was quite simple, the mind must be clear and the game must be played from the "automatic". The group of us at the seminar were told to imagine we were driving a car on the busy 401 highway. After a few minutes we were asked, what were we thinking about as we were driving? The group all answered that we weren't thinking about anything really, just doing what we have done countless times before. No one thought about the actual action of driving and the many things that we do when driving or the many dangers of a wrong move. We drive from the automatic as the act of driving the car is a learned skill and then repeated in different situations without negative mental interruptions.

How many times have we hit a drive, knocked in a three foot putt or got up and down from off the green? Countless times. Why is it then that we talk ourselves into believing that we will hit the drive in the trees, miss the putt to the right or hit the chip fat? Golf is no different than anything else in our lives. Trust you will hit the shot the way you want to hit it and eliminate negative thoughts entirely. You will miss shots as everyone does, but it will not be because of your own mind. Stick to the fundamentals, keep it simple and leave the tinkering with your swing as well as the mental interruptions on the practice range. When on the course, clear your mind and try to play from the automatic. You will see improvement!

Bob Culig PGA, Head Golf Professional

What's New at the Riverside Grill?

While some of you spent the off-season working to improve your golf game, at the Riverside Grill we challenged ourselves to improve as well! The simple burger and the humble hot dog were aspects of our game that we were looking to improve, and improve we did!

We assembled our panel of experts such as Head Professional Bob Culig, Director of Golf Kevin Poole, Golf Course Superintendent John Taylor and of course myself and the great kitchen team. Our task ahead of us was daunting; try many delicious burgers and hot dogs and find the absolute best one for the 2014 season. After an exhausting series of taste tests (followed by a few brisk walks to the draught taps) we unanimously agreed on two delicious winners!

So after your next round stop by the Riverside Grill for our great new burgers and hotdogs, top it with our homemade relish or chili ketchup and enjoy the fruits of our off-season training regime!

Chef Mark Hand, Food & Beverage Director

Rules of Golf

While Bubba Watson was bogeying the last hole of the third round of the 2014 Memorial Golf Tournament to take a one shot lead into the final round, a close-up of his fourth shot created some controversy.

Watson was using his 3-wood to bump the ball from the collar of the rough to below the hole when it appeared he slightly touched the ball on a rehearsal practice swing. Click to Watch Video!

Many golfers run into similar situations and often wonder what the rule is. "We looked at it in real time" said PGA Tour rules official Slugger White. "It looked like he may have touched it and the ball didn't move. That's all, it was easy."

Under rule 18-2a, a player addressing the ball can make contact with it and no penalty is given if the ball returns to its original position.

Kevin Poole PGA, Director of Golf

Bring this Grand Report Newsletter into the Pro Shop and receive a free range day pass!

www.grandniagaragolf.com