CURRENT ISSUE
Volume 4, October Issue
2016 ISSUES
Volume 4, September Issue
Volume 4, July Issue
Volume 4, June Issue
Volume 4, May Issue
2015 ISSUES
Volume 3, November Issue
Volume 3, September Issue
Volume 3, July Issue
Volume 3, June Issue
Volume 3, April Issue
2014 ISSUES
Volume 2, August Issue
Volume 2, June Issue
2013 ISSUES
Volume 1, Issue 1
Volume 1, Issue 2
Volume 1, Issue 4
Volume 1, Issue 5
Volume 1, Issue 6
Volume 1, Issue 7
Volume 1, Issue 9
Volume 1 * Issue 6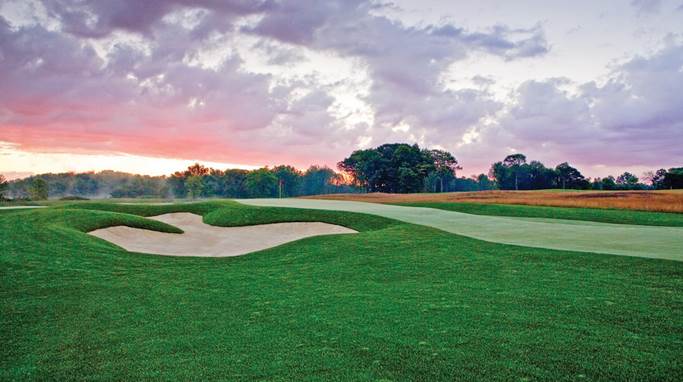 Grand Niagara G.C. News

Upcoming Schedule: On July 28 we have 64 golfers playing in the Niagara District Men's Tour Event, on July 30 the Niagara District Junior Tour's 80 player field comes to the course, from August 3 to 5 is our Civic Day Long Weekend Special, and on August 12 we are hosting the Niagara District PGA Tour Event.

Celebrate the August Civic Holiday with our Long Weekend Special! $95.00 includes green fee, golf cart, driving range/putting green and lunch special. Our lunch special is a Southern Fried Chicken Po'boy with jack cheese, spicy blue cheese mayo and summer slaw!

Grand Niagara GC: Ranked Top 50 in Canada

SCOREGolf Magazine's Summer Issue revealed their first ever National Public Golf Rankings, "Canada's Top 59"

Grand Niagara Gold Club was ranked 45th in Canada and 1st in the Niagara Region!

Rees Jones, our world-renowned architect, designed Grand Niagara GC to be one of Canada's finest. Bob Weeks of SCOREGolf states that "you'd be hard-pressed to find a better conditioned golf course than this track." We feel like we have something special here at Grand Niagara and it's great to be acknowledged amongst such respected Canadian golf courses.

Come and Experience one of Canada's best! Click Here

Bob Culig's Tip on Pre-shot Routines

Like a morning routine of rising by 7am, a good breakfast and driving the same route to the office, your golf game, and in particular approaching your golf shot, is no different. The pre-shot routine is important for better results on the course!

What should a pre-shot routine consist of? First and foremost, zero in on your desired target. Standing directly behind the ball will have you see your target line so much better. It will also assist you in aligning your clubface and body to the target you have picked out. Secondly, a pre-shot routine should involve a waggle or something personal to release the tension and anxiety of the upcoming shot. Line it up, take a few deep breaths, look at the target once more, a couple waggles of the club, then hit!

Customize your own pre-shot routine from the driver to the putter and everything in-between. Eventually, you will not be thinking of your pre-shot routine at all, it will become very natural to you.

Bob Culig PGA, Head Golf Professional

Niagara Gold & Wine Vacations

"Niagara Golf and Wine Vacations does all the work for you including arranging tee times, accommodations, meals, tours, transportation and more in beautiful Niagara. Our experience over the past 15 years tells us that Grand Niagara GC has become the premier golf course in this area; our clients are always happy with the course and their professional staff. Please contact us to create your Golf Vacation today!" Click here

David Hyde, President of Niagara Golf & Wine Vacations

Rules of Golf

It is not often that someone comes along with a revolutionary way to strike a golf ball, but Canadian James Lepp did just that. As a big hockey fan, he used a hockey shot to chip balls. This was successfully demonstrated on 'Big Break – Greenbrier', where Lepp used this invented chip which he named the "Saucer Pass" to reach the final.

Here is a video by James Lepp on the "Saucer Pass" Click here

After James Lepp appeared on 'The Big Break' the USGA, R&A and Golf Canada found the "Saucer Pass" to be illegal. Rule 14-1 says the club cannot be pushed, spooned or scraped. In this case, James is intentionally scraping (dragging or pulling) the club along the ground before he hits the ball. 

Kevin Poole, Director of Golf

Bring this Grand Report Newsletter into the Pro Shop and receive a free range day pass!

www.grandniagaragolf.com