CURRENT ISSUE
Volume 4, October Issue
2016 ISSUES
Volume 4, September Issue
Volume 4, July Issue
Volume 4, June Issue
Volume 4, May Issue
2015 ISSUES
Volume 3, November Issue
Volume 3, September Issue
Volume 3, July Issue
Volume 3, June Issue
Volume 3, April Issue
2014 ISSUES
Volume 2, August Issue
Volume 2, June Issue
2013 ISSUES
Volume 1, Issue 1
Volume 1, Issue 2
Volume 1, Issue 4
Volume 1, Issue 5
Volume 1, Issue 6
Volume 1, Issue 7
Volume 1, Issue 9
Volume 1 * Issue 4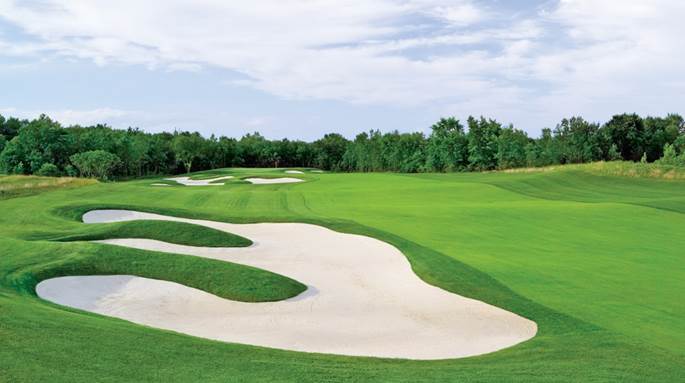 Grand Niagara G.C. News

The Joseph Brant Hospital Charity Event was a great success with 104 golfers playing June 13 & 14 at Grand Niagara G.C. raising over $250,000 for the Hospital. On June 18, the Friends of Mainstream Golf Classic had 114 golfers out enjoying the course, great food and a beautiful day!

Coming Events: June 22 Titleist Demo Day from 11:00am to 3:00pm, June 29 to July 1 Canada Day Long Weekend Special, July 4 Independence Day Special.

Canada Day Long Weekend!

Canada Day Long Weekend Special $95.00 for 18 holes (Including cart, driving range) & our lunch special (featuring BBQ Italian sausages with roasted tomatoes, onions & basil), click here for details!

Enjoy Niagara Falls' famous Canada Day fireworks in Queen Victoria Park at 10:00pm after the classic rock concert. For full details on Canada Day festivities in Niagara Falls click here!

If spending the long weekend in Niagara Falls be sure to take advantage of our great Stay & Play Packages! Contact Bob Culig at (905) 384-GOLF Ext. 222 and he will take care of everything!

Bob Culig's Bunker Tip

By definition a bunker is a hazard. They are put in strategic locations to be punishing. However, with practice they don't need to play punishing.

For greenside bunker play the golf ball should be positioned in the middle or slightly forward in your stance. Proper technique has you hit 2-3 inches behind the ball with an open club face. Make sure you don't lean back to scoop or help the ball get up. Accelerate through the sand, making sure your club exits the sand as you finish your swing. The ball will get up in the air and land softly with backspin. For a visual, take a slow-motion look at the form of Luke Donald, one of the best bunker players in the game today, click here.

Bob Culig PGA, Head Golf Professional

Rules of Golf

Rule 18-5 "Ball at rest moved by another ball"

If a ball in play and at rest is moved by another ball in motion, the moved ball must be replaced to its original location. Not moving the ball back results in a 2-stroke penalty (or loss of hole).

At the 2013 US Open, Carl Pettersson was taking his backswing when an errant tee shot struck his golf ball causing it to move. Pettersson proceeded under Rule 18-5 and replaced his ball with no penalty. Watch this bizarre event take place, click here!

Kevin Poole, Director of Golf

Course Conditions

Bunker re-building is necessary at golf courses because of bunker washouts caused by heavy rain. Sand washes off the slopes bringing silt and soil with it, plugging drains and reducing the water infiltration rate through the sand. Thus, after heavy rain it is necessary to pump bunkers and move the sand around to repair the damage, a very labour intensive and time consuming process.

At the start of 2012, we undertook a bunker renovation project at Grand Niagara G.C. which included redoing drain lines, cleaning out old sand, removing debris and refilling the bunkers with new sand. Our new sand called "Signature" is a very clean, white sand imported from Ohio. It provides a consistent playing surface, drains well, resists the "fried egg" lie and is not as prone to washouts. Last year, we completed most greenside bunkers, this year we are on track to have all bunkers completed.

John Taylor, Property Manager

Bring this Grand Report Newsletter into the Pro Shop and receive a free range day pass!

www.grandniagaragolf.com