CURRENT ISSUE
Volume 4, October Issue
2016 ISSUES
Volume 4, September Issue
Volume 4, July Issue
Volume 4, June Issue
Volume 4, May Issue
2015 ISSUES
Volume 3, November Issue
Volume 3, September Issue
Volume 3, July Issue
Volume 3, June Issue
Volume 3, April Issue
2014 ISSUES
Volume 2, August Issue
Volume 2, June Issue
2013 ISSUES
Volume 1, Issue 1
Volume 1, Issue 2
Volume 1, Issue 4
Volume 1, Issue 5
Volume 1, Issue 6
Volume 1, Issue 7
Volume 1, Issue 9
Volume 1 * Issue 1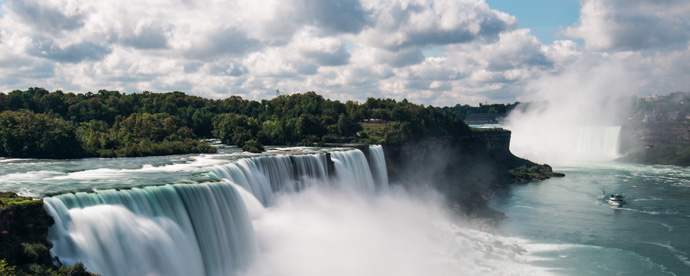 New Ownership Promotes Travel and Business to Niagara Falls

The new owners at Grand Niagara, in cooperation with SCOREGolf, have sponsored the next TSN production of golf destination, Niagara Falls featuring the Grand Experience. Our featured episode is this Saturday May 11, 1:00 to 1:30 pm with repeat episodes all week.

Click here for additional schedule listings.


Beer,Sandwich,Cart and Green Fees
$95 + HST
Grand Niagara G.C. News

Our Victoria Day Long Weekend Special runs from Saturday May 18th to Monday May 20th! Grand Niagara will be hosting The Mandarin Tour on May 14th and 15th. The Mandarin Tour is an innovative Professional Mini-Tour featuring a number of Canada's best professional golfers.
- Mark Hand Head Chef

Click here for our full list of promotions.

Pro Shop

The pro shop will be offering the latest quality merchandise from industry-leading brand names including Titleist, Foot-Joy, Second Skin and Dockers. This year we are also thrilled to be carrying Puma products for our younger guests. We will also be featuring Foot-Joy shoes, including the popular Contour Casual & Sport Spikeless models.
- Kevin Poole Director of golf

Daily Range Pass

We are pleased to offer the public a new daily range pass to improve your game. For $20, our daily pass allows golfers to use the driving range, putting and chipping green to hone their skills. Also included, one of our three professional golf instructors will be providing free complimentary quick fix thoughts and practice advice.
- Golf Professional Bob Culig.

Our Members

Special thanks to all the new Corporate and Private members at Grand Niagara G.C.. We look forward to meeting all of your needs and providing you with all the services you would expect from the top golf course in Niagara.

A variety of frequent player passes and Membership will be available throughout the 2013 season.

Click here for more details.

Course Maintenance

"Our course is in very good condition for a late spring opening and am pleased to say that Grand Niagara has overcome the Zebra Mussels! Zebra Mussels have been pestering golf course irrigation systems in the Niagara region for years." Head Superintendent John Taylor

Click here to find out more about the Zebra Mussels invasion.

What's happening in Niagara Falls?

Frankie Valli performs his legendary hits such as "Sherry", "Walk Like a Man" and "Big Girls Don't Cry" at Fallsview Casino May 10th and 11th. Le Grand Cirque is performing at the Fallsview Casino May 16-30. Over 50 international aerial contortionists, trapeze artists and contemporary dancers soar through audiences and leap on stage.

Click here to view other Niagara Falls events.

www.grandniagaragolf.com